New Arrivals
Planet Coffee and Mars Drinks are proud to introduce a new coffee. If you liked Mars
Donut Shop Blend, Try our New
Donut Shop Dark Blend
Planet Coffee and Mars Drinks are proud to improve your coffee experience with a
New Improved Froth.


REAL MILK FROTH




*Fabulous Froth Original and Mocha are discontinued. Real Milk Froth is the replacement for Fabulous Froth Original. Use Dove Hot Chocolate for Mocha.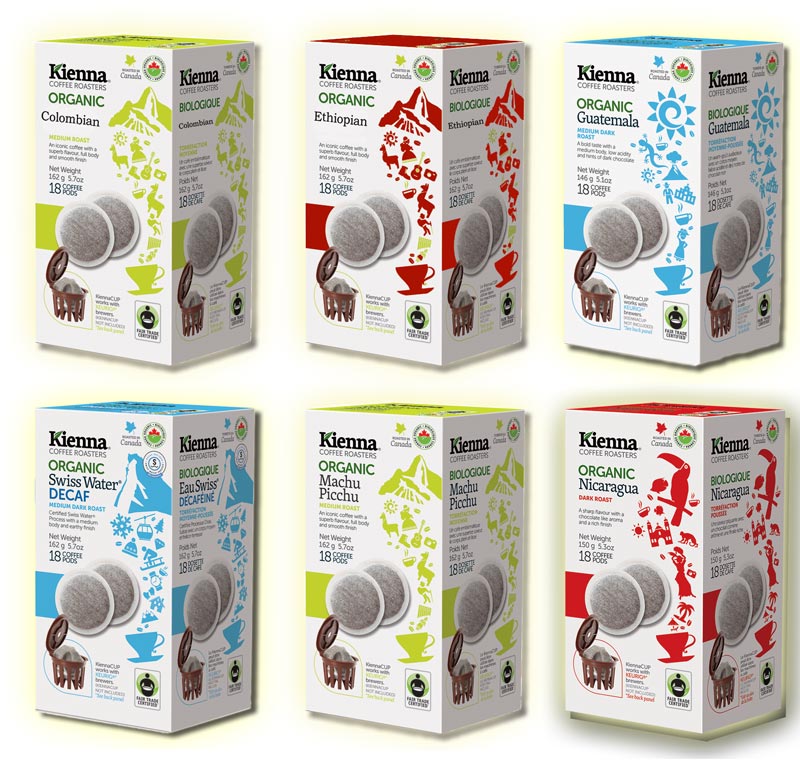 We are proud to offer six certified Fairtrade Organic products. We have chosen to support the Fairtrade certification because we believe farmers around the world deserve a better price for their products. We also support the Organic certification because we feel consumers around the world should have and deserve the option of drinking coffee that was produced in an organic environment. 
| | |
| --- | --- |
| | |
| | |
| Reward yourself with the satisfying sweetness of creamy milk chocolate complemented by the cool, crisp taste of peppermint and spearmint. Artfully balancing comfort and refinement, this Mint Hot Chocolate will recall the virtuosity of the renowned chocolatier with each soothing sip. | Brew up a fresh cup of our hot apple cider mix and here's what you get: real apples, brown sugar, and a hint of cinnamon. No artificial flavours or preservatives. Nothing you can't pronounce. Just honest cider, sweet and memorable. |
Indulgent Variety Pack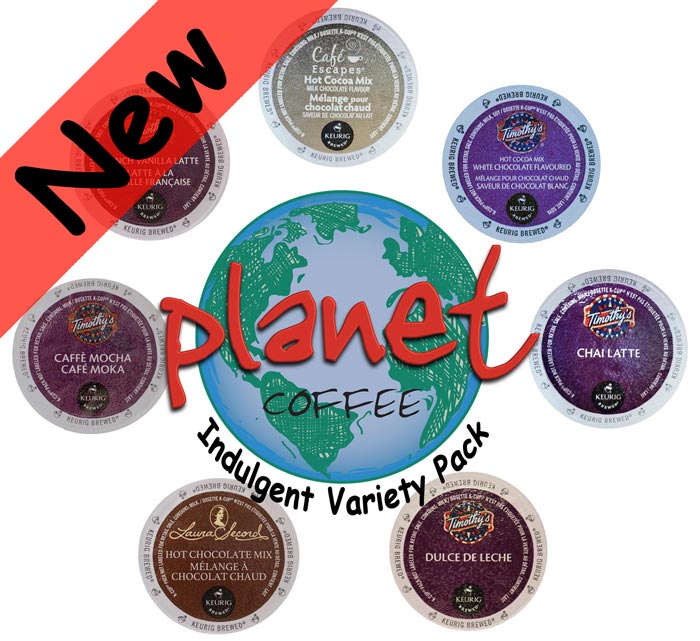 Want to warm up with something other than Coffee & Tea?  Don't know what to try?
Indulge yourself with a Variety pack from Planet Coffee's Indulgent K-Cup series to find your Favourite.