Fair trade organic coffee
Because Planet Coffee believes it's all about ethics.
To us, "Fair Trade organic coffee" is a guarantee small ethical coffee producers are treated honestly. It means producers manage resources responsibly to grow great coffee beans to be enjoyed guilt-free.
Organic coffee growers employ recycling and composting strategies and farm healthy, uncontaminated soil which translates into a better cup of coffee for our customers and a better world for all.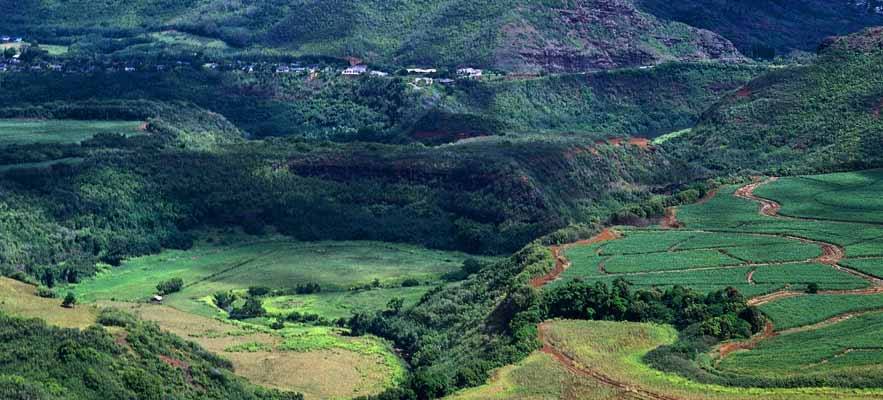 Great! But what about the taste?
Organic growers follow coffee's natural growth cycle, so the flavour is fruity and mellow yet still provides choice with the same range of roasts and flavours offered by "regular" producers.
What about the price?
Most organic products do have slight price differences due to the extra labour. However, folks today care deeply what they consume and prefer to support ethical farmers over agrichemical-addicted producers.
Why is Fair Trade important?
Without Fair Trade growers, consumers must buy products grown on massive, chemical-intensive, single-crop tracts of land instead of traditional, diversely forested coffee farms. Organic producers provide healthy habitats for countless species of wildlife. Supporting Fair Trade farmers means we will still have great-tasting coffee when mass-production farms have been rendered infertile.
Not only does it taste better, but you can feel better about yourself having made the ethical choice.
How does Rain Forest Alliance help us?
Planet Coffee is proud to offer products that have been certified by the Rainforest Alliance. This means you can be confidant the hot beverages you enjoy are grown on farms that feed the good Earth, not destroy it. The beans that make your morning coffee are grown naturally under centuries old forest canopies teeming with a myriad of flora and fauna. This is how coffee was meant to be cultivated; not on stretches of land that have been cleared of forest and grown in a chemically intensive, single-crop environment.
RFA certification means our coffee doesn't just taste better, it makes you feel better.